Your One-Stop Solution for Painting Needs
Whether you need interior or exterior painting services or epoxy service for your garage or kitchen cabinets spray painting, you can rely on Get Paint to provide exceptional customer service combined with beautiful, professional results.
Premium Quality House Painting
Increase your home's value and aesthetic appeal with a fresh coat of paint. Our house painters in Oakville can honour same-day appointments at no additional cost. Get a house painting quote today!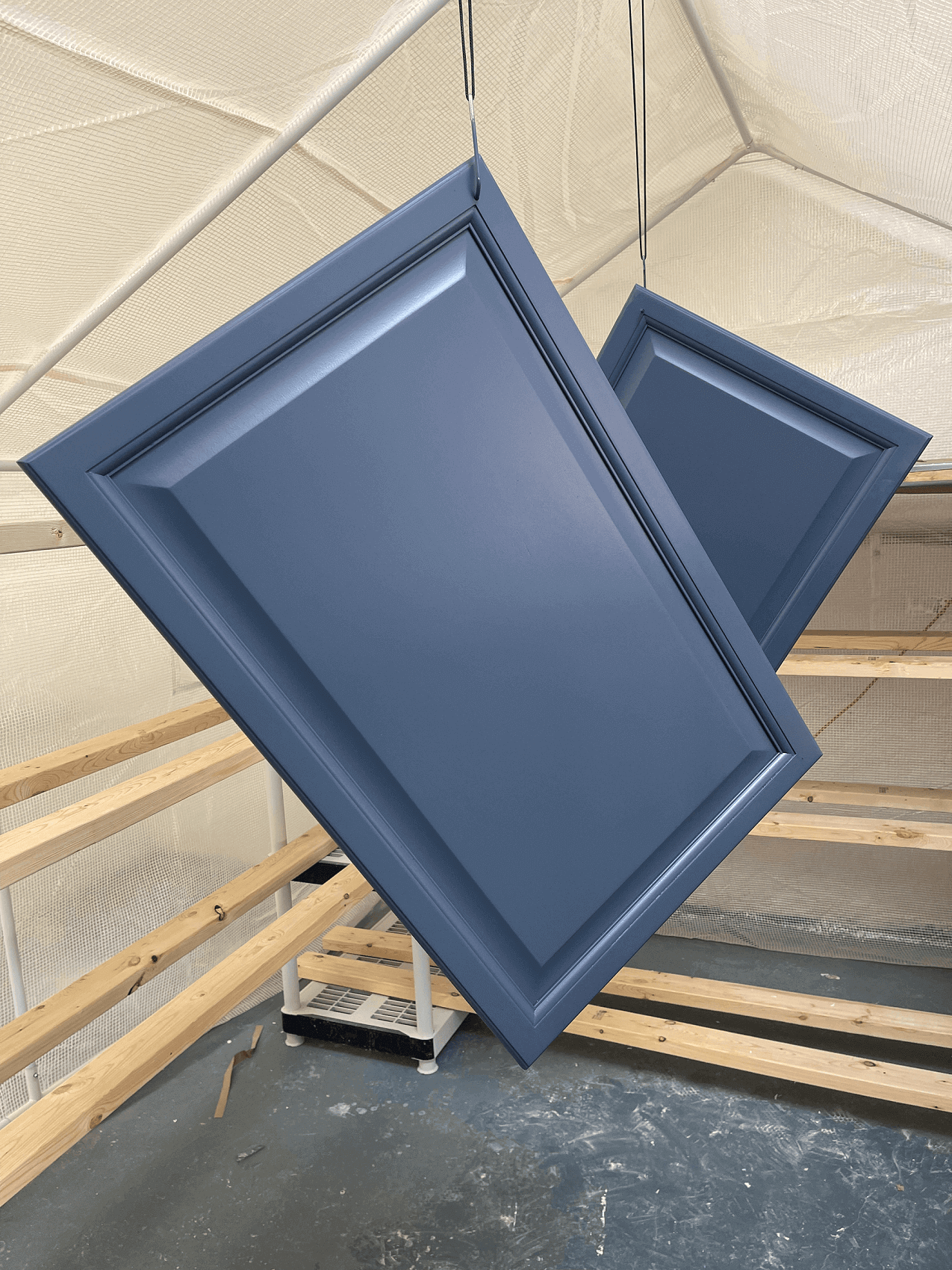 Elevate Your Space with Our Painting Solutions
Get Paint offers clients top notch painting services which includes Cabinets Painting, Brick Staining, Epoxy Coatings for floors, Sidings Painting, Soffits Painting and all kind of interior or exterior painting for residential, commercial and industrial work.
Over a Decade of Experience
0
Your Satisfaction is Our Guarantee
Trusted House Painters in Oakville
Color certainly adds beauty and increases charm, regardless of whether we are speaking of a residential or a commercial building. To get such results, however, you must employ an experienced painter.
Today It's difficult to find someone that values your house as much as you do. But at Get Paint, we have a team of expert painters willing to treat each space as if it were their own. Contact us if you want to work with painters that treat your residence like a home rather than a construction site!
We offer a broad selection of unique interior and exterior painting services, ensuring a streamlined process and top-notch outcomes in every home. We also offer vinyl and aluminum siding painting, garage floor epoxy, stair floor staining, and numerous other services.
Our team of experts at Get Paint approaches every painting project with attention to detail, whether you need to replace the paint in your home's bedrooms or two-story hallway.
Request a free in-home estimate from us right away.
Get Paint will manage its operations in accordance with Environment, health and safety principles / beliefs, in a manner that controls occupational health and safety risk, protects the environment and the health and safety of employees, customers, contractors, and the public, while fully complying with applicable laws and regulations in place by the regulatory authorities.
She is currently responsible for quality control & customer complaints.
Rajeev Venugopal
2023-07-30
Very professional team. They gave our kitchen a complete makeover with their paint job. They kept up time and waj went above and beyond to ensure our satisfaction.
The team at Get Paint did a wonderful job giving a few areas of our house a facelift! Their responsiveness when we had questions, providing valuable insight and suggestions as well as Waj's follow up really provided us with a great experience!
Laura Richardson
2023-07-15
Paint job for our first house was amazing! Waj went above and beyond with sanding and prepping the walls. This made such a difference to the final product! Waj and his team completed the project early and finished complimentary items that made the job complete! They kept us updated and clarified all aspects of the job. It is clear the team cares very much about excellent customer service and making the final project as perfect as possible!
Mohamed Ibrahim
2023-07-13
I had an amazing experience working with Waj and his team as they painted my entire house. The great experience began with the quote. He provided a detailed quote soon after he came to the house. The quote was very competitive and it was broken down by line items so we could review better. The work was completed in 7 days and waj and his team kept the house clean and always kept us in the loop. We are very pleased with the work and will definitely work with Waj and his team again. Excellent rates and quality work.
Sanjay Nathwani
2023-07-12
The single greatest painters and management team I've had the pleasure to work with as a home owner. Thank you Waj and team!!!
Waj and his team did an amazing house painting job a couple years ago. They were very detailed and focused, carefully taping off trim, shutters etc. I wouldn't hesitate to recommend them!
Honest, reliable and good follow up. They are exceptional I use them for years and always exceeded my expectations
This was the first time I had gotten a job done from Get Paint, it was the best experience a home owner can ask for. Staff was easily able to understand our needs and fulfill our goal for our perfect home. I can only refer others to use their services if they want to be satisfied.
Catch our professionals in action! Here's a glimpse of our skilled painters working on residential and commercial painting projects.
Kitchen Cabinets Spray Painting